AFFILIATE Marketing Program
Get paid to help us protect children!
It's simple.  Tell people about SafeComm, protect children, earn money.
We recognize that SafeComm users are also our best ambassadors.
SafeComm's Affiliate Marketing Program gives any parent, coach, or organization leader the opportunity to help us protect hundreds, even thousands of children from dangerous pedophiles and predators.
Here's what you need to know!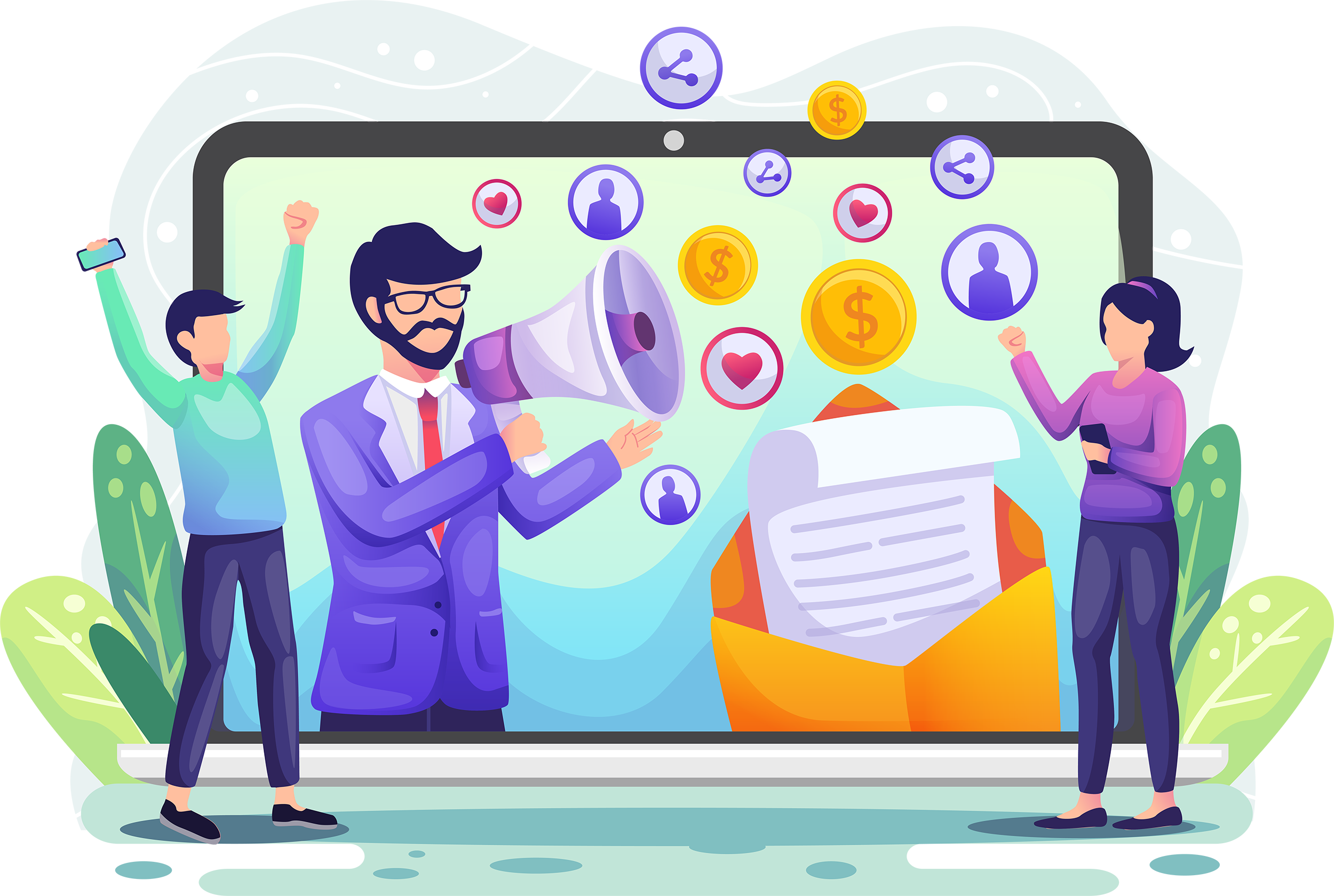 Why should I Help SafeComm?
Because incidents of sexual assault in youth sports are on the rise!  If you are reading this, then you are on the front line of defense against the people who would commit these heinous crimes.  Our affiliate marketing program allows you to empower your family, friends, and community  with SafeComm.  Do you want to help us protect children?  If so, read on.
What will I earn?
20% of each sale in the first year, 10% every year thereafter.  Let's do the math — the average youth organization has 300 children x $10/child = $3,000 in fees per year; you'd receive $600 in the first year, and $300 every year after that.  And there is no limit to how many organizations you can refer, or the amount that you can earn!
HOW MUCH WORK IS NECESSARY?
Very little.  Simply register for the Affiliate Marketing program in the SafeComm app and send messages through our referral tool.  Each referral will receive a unique code associated with your Affiliate account, which the organization will need to use when they register with SafeComm for you to get credit.  We'll send each referral a series of e-mails on your behalf, inviting them to use SafeComm.  If you'd like to call, text, or send personal e-mail reminders to your referrals — putting a little more time in to motivate each referral to get started with SafeComm — you're welcome to do so.
WHO CAN I SEND REFERRALS TO?
Any person (family, friends or just acquaintances), anywhere in the United States, within any youth type of organization.  Yes, SafeComm was built for youth sports, but organizations like schools, scouting, churches, theatre, dance, music, and others use SafeComm to protect the children which they serve as well.  And some of the people you know may already be aware of SafeComm, so your referral may help them decide to get started with the SafeComm app (and you'll earn full credit for being the difference maker)!
Where do I start?
Inside the SafeComm app.  Log in, and you'll find prompts to the affiliate marketing program that will walk you through registration and send your first referrals.  It's that easy.
The sad reality is that our children are surrounded by pedophiles and predators; some may be living in your own community.  This isn't stated for shock value; these tragic stories can be found in all 50 states and in nearly every type of organization — in cheerleading, in scouting, in soccer, in church, in swimming, and in gymnastics (maybe the most well-known of them all).
As a SafeComm user, you know that education and prevention are the keys to stopping (or catching) the grooming process before a devastating assault occurs.  We're hoping you'll share that knowledge and know-how by joining the SafeComm Affiliate Marketing program today.
The SafeComm Affiliate Marketing Program is currently limited to SafeComm app users — club owners, coaches, and parents/guardians.  If you are not a SafeComm user, but are interested in representing SafeComm, we have an Independent Sales Representative (ISR) program that may be of interest.  To inquire about the ISR program, simply send an e-mail to getstarted@safecommapp.com, or call us at (630) 989-8157 for immediate assistance.
It's time to get your organization communicating with the most advanced message tool for youth sports and education — SafeComm.
Get Started Now!
If you still have questions regarding SafeComm technology, how to get started, compliance concerns, and more, we are here to help you. 
Send us your question.
Every community is effected by inappropriate relationships between trusted adults and youth.  Keep informed on how SafeComm is helping. 
Read, watch, and learn.